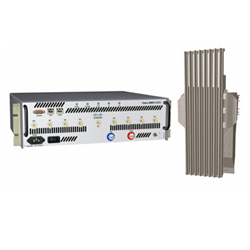 Market Value Statement
Emerging service providers building greenfield broadband wireless systems need to build Mobile WiMAX networks in the most capital-efficient way, while established service providers want to reuse existing cell towers as much as possible – all while offering high-performance service over the widest possible area and with excellent indoor coverage.
Product Statement
The Cisco BWX 8300 Series Broadband Wireless Access System offers service providers the following benefits:
Class-leading, standards-compliant Mobile WiMAX performance
Adaptive beamforming with multi-input, multi-output (MIMO) to increase coverage and capacity
Decreased capital expenditures (CapEx) and operating expenses (OpEx) due to reduced requirements for cell sites and base stations
Excellent spectral efficiency, throughput, and indoor coverage for increased customer satisfaction
Complete integration with the Cisco Service Exchange Framework (SEF), enabling comprehensive subscriber management and service control
A licensed Mobile WiMAX radio access component of the Cisco Broadband Wireless network architecture for a tested, integrated end-to-end system
The Cisco BWX 8300 Series uses an 8-element antenna array and advanced RF techniques such as adaptive beamforming combined with MIMO to reduce service provider CapEx by 30 to 50 percent while also offering substantial OpEx savings. Building on more than 20 years of Internet technology innovation, Cisco now uses Mobile WiMAX to extend broadband beyond the reach of wired networks.