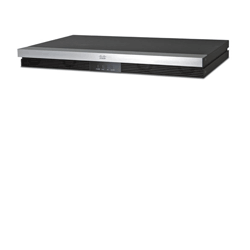 The Cisco TelePresence Codec C60 (Codec C60) delivers flexible HD video and superior audio for collaboration that feels natural, whether you're in a team meeting room, a boardroom, or an industrial setting.
Features and Capabilities
The Codec C60 supports both full 1080p HD and 720p video to help ensure the best video quality regardless of environment. Professional connectors and the ability to connect up to five HD video sources and four microphones help you make complex integration projects succeed every time.
Specifications at a Glance
Powerful, feature-rich codec delivers up to 1080p60 HD video
Full duplex audio with high-quality stereo sound
Three simultaneous video inputs to use in collaboration
Standards-compliant; compatible with standards-based video without losing features