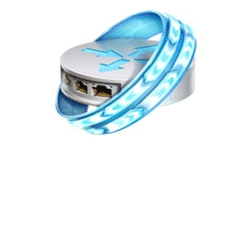 Cisco WAAS Express extends the Cisco WAAS product portfolio with a small-footprint, cost-effective IOS-based software solution integrated into the Cisco Integrated Services Router Generation 2 (ISR G2). It offers application acceleration capabilities. Cisco WAAS Express increases remote user productivity, reduces WAN bandwidth costs, and offers investment protection.
Features and Capabilities
Organizations today need to:
Provide employees with constant access to centrally located or cloud-based information
Provide satisfactory experience for IP phone and video communications
Control bandwidth costs without sacrificing application availability and performance
Designed to help you address these challenges, Cisco WAAS Express accelerates business applications by optimizing the WAN bandwidth required to access centrally located applications.
Cisco WAAS Express provides a cost-effective, transparent, and easy-to-deploy WAN optimization solution. It can be easily enabled on most second-generation Cisco ISRs G2 with Cisco IOS Software.
Benefits
Enhances Productivity-Mitigate the effects of WAN latency while delivering faster data transfer
Bandwidth Compression-Reduce bandwidth consumption and promote scaling of branch offices while eliminating increased bandwidth costs
Cost Savings-Reduce capital expenditure with a small footprint branch deployment
Network Transparent and Integrated-Make use of security, quality of service (QoS), and other services native to IOS Software
Ease of Deployment-Easily deploy with simple software activation on most ISRs G2 running IOS