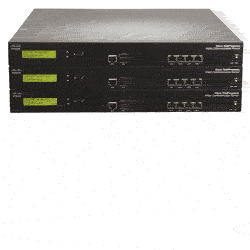 Use Cisco TelePresence Conductor to support a simple, natural conferencing experience, through intuitive video conference configuration and scaling. It sits at the core of the Cisco Collaboration infrastructure portfolio, enabling Cisco Collaboration Meeting Rooms (CMR) deployment with Cisco Unified Communications Manager, TelePresence Management Suite, and TelePresence Server.
Features and Capabilities
CMR allows anyone to join a meeting using video, audio, and content sharing, from any mobile, desktop, or room system, anywhere. People can meet the way they want – in one-on-one discussions; in a personal, always-on meeting room; or in scheduled meetings.
Customers can expand on-premises CMR deployment to a hybrid premises and cloud model by extending meetings to WebEx Meeting Center users. WebEx participants can join the same meeting from a standards-based video or WebEx-enabled device.
Features
Conference resource management: TelePresence Conductor will dynamically select the most appropriate Cisco TelePresence resources for each new conference.
Simplified, automated provisioning: TelePresence Conductor allows thousands of on-premises CMRs to be easily created so that everyone can collaborate with video.
Resilience: TelePresence Conductors may be clustered together to provide resilience and promote maximum service availability. Taking a TelePresence Conductor unit out of service will not impact service availability.
Dynamic Meeting Scalability: TelePresence Conductor supports dynamic meeting scalability by enabling conferences to extend across multiple TelePresence Servers or TelePresence MCU video conferencing bridges.
Flexible, virtualized deployment options are available on Cisco Business Edition solutions or on optimized Cisco UCS platforms.
Use Cisco TelePresence Conductor to:
Extend video collaboration to all your employees, accessible from mobile, desktop and room-based systems
Build productivity with intuitive video collaboration, helping everyone work together more effectively
Bring everyone together in always-available CMRs, schedule a meeting, or create instant discussions with one click
Unify collaboration system deployment with a single collaboration architecture
Cut costs and simplify provisioning and maintenance with intuitive administration controls