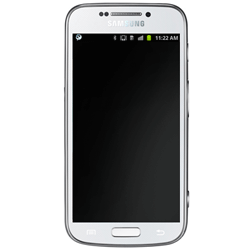 Stay connected on the go. Place, receive, and manage calls over a Wi-Fi network using your Android mobile device and the Cisco Jabber for Android application. With Jabber you can use video, voice, IM, voicemail, and escalation into meetings to make decisions fast and accurately. Run Jabber in the background to receive calls and instant messages but not interfere with other applications on your device.
Features and Capabilities
Explore your business-critical decisions in more detail using Jabber's video calling and instant messaging capabilities. And expand your collaborative power even further by escalating to a Cisco WebEx Meeting directly from your calls. With Cisco Jabber for Android you gain a complete communication tool for greater flexibility in your workspace.
Communicate easily on the go. Move calls from a Wi-Fi to a cellular network and back, keeping calls live without disconnecting This capability allows you to roam freely while continuing your call.
With Cisco Jabber for Android you can:
Use your business phone number for outgoing and incoming calls, hiding your personal phone number
Connect instantly, find contacts in your corporate directory, use instant messaging, and view visual voicemail
Lower costs by placing and receiving calls over wireless LAN and Wi-Fi networks
Break out and collaborate by cross-launching Cisco WebEx Meetings from inside a Jabber call
Experience real-time, face-to-face video and voice calling
Secure firewall-traversal technology (VPN-less access) can enable users to easily access their Jabber collaboration services outside the corporate network.