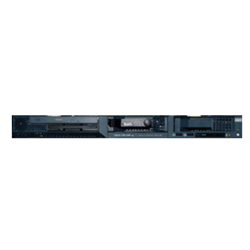 The Cisco Configuration Engine is a highly secure, scalable and reliable network management software solution that runs on RHAT Linux, Solaris, or VMware. By taking advantage of intelligent agents inside Cisco IOS Software, the Configuration Engine helps to enable the "call-home" architecture. With this architecture, a new device, with minimal and identical bootstrap configuration, can identify the location of the Configuration Engine. It can also automatically connect with it, and ask for the correct configuration.
Save Time and Money
Using the embedded features in Cisco IOS Software, a Cisco Configuration Engine-enabled solution can dramatically lower deployment costs by eliminating device staging process. Many existing customers have achieved time and cost savings when setting up remote sites.
Improve Efficiency
The Cisco Configuration Engine provides a highly distributive delivery system for configuration updates and device image upgrades. This system helps to enable efficient management and updating of the remote network.
Benefits of implementing Cisco Configuration Engine include:
Reduced deployment costs (Cisco IT achieved 12 percent to 14 percent savings for zero-touch deployment to teleworker employees)
Accelerated customer premise equipment (CPE) deployment
Automation of routine operations, resulting in fewer manual errors and increased uptime
Intuitive web-based graphical user interface
Support for third-party devices
Primary features include:
Zero-touch deployment for initial rollout
Cisco IOS bulk configuration updates
Cisco IOS software image distribution and activation
Web Service API for programmatic access
Intuitive web-based graphical user interface